Nissan Military Discount Program in Madison, WI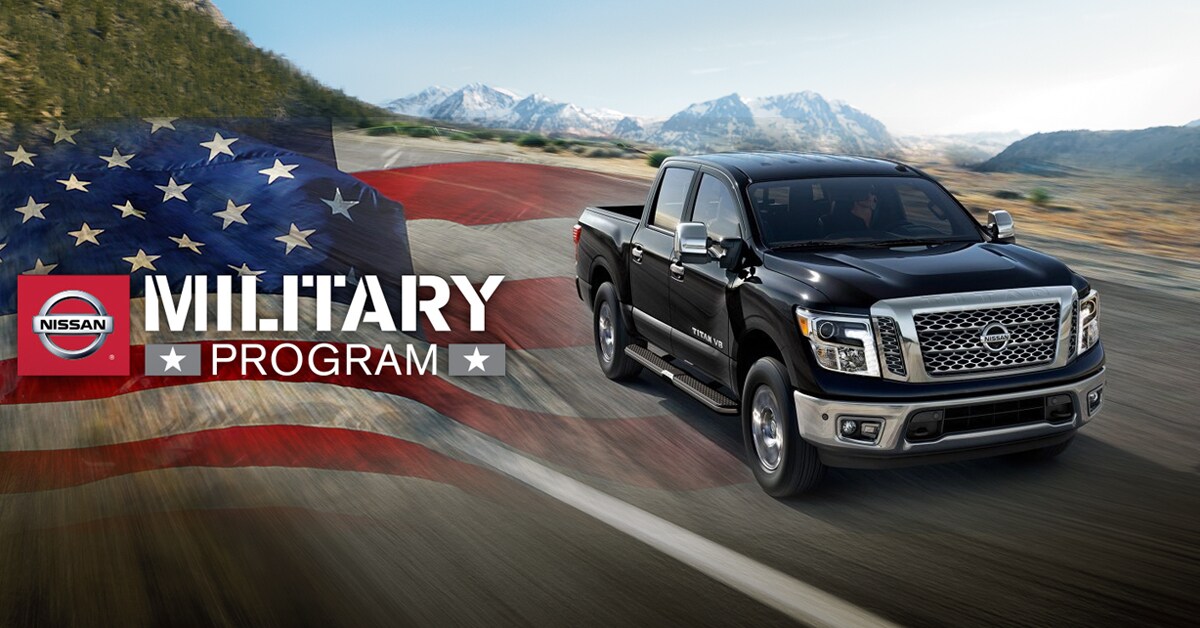 Nissan Military Discount Program
Up To $1,000 In Additional Incentives
One of the greatest sacrifices that an American can make is joining the military and selflessly fighting for our country. The team at Rosen Nissan Madison is proud of the distinguished men and women who protect and serve in the U.S. military. That's why we offer the Nissan Military Discount Program at our Nissan dealership in Madison, WI. Regardless of rank, department or status, veterans and active members of the military are welcome to visit our Wisconsin Nissan dealer to take advantage of this special.
Who Is Eligible for the Nissan Military Discount?
You can claim the Nissan Military Discount if you're an active member, retired member or veteran of the U.S. military. However, you must buy your Nissan within 12 months of active duty. Please bring proof of eligibility in the form of a Leave and Earning Statement, Military ID card, DD Form 214, Certificate of Release or Discharge from Active Duty. Once you're ready to shop, we'll help you choose the perfect new Nissan for your lifestyle and budget.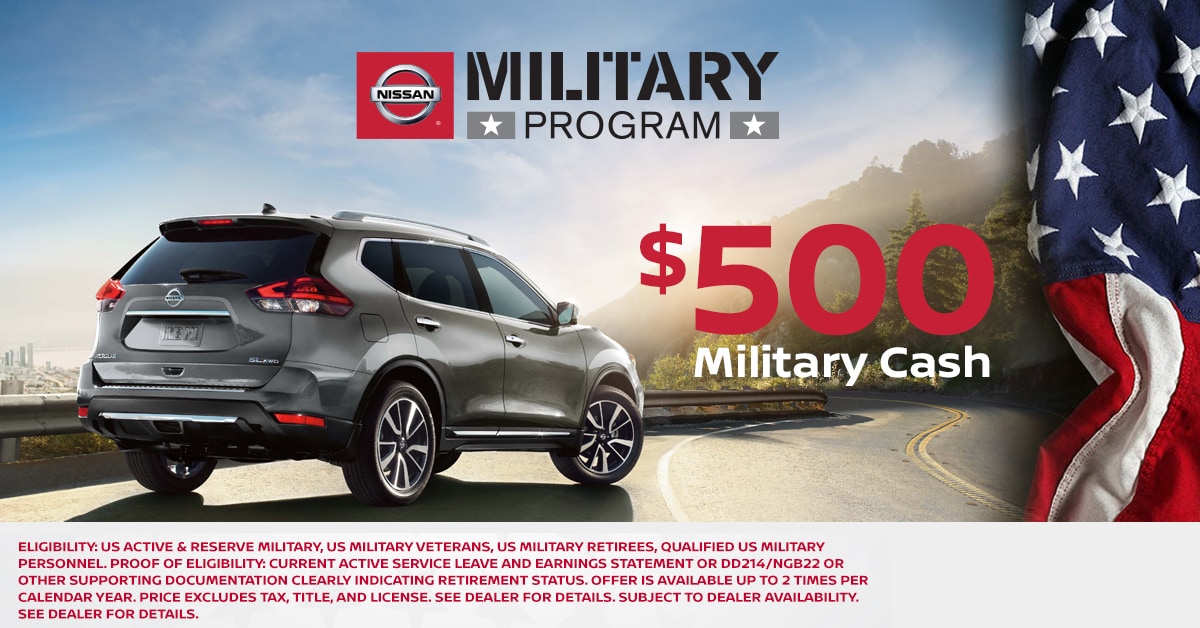 Whether you're stationed at the U.S. Army Fort McCoy base in Monroe County or you've recently retired from the military, we welcome you to shop our new Nissan selection today. Once you're ready to drive home in the car, truck or SUV of your dreams, we'll help you finance a Nissan and get on the road as soon as possible! Feel free to contact Rosen Nissan Madison to learn more about the available Nissan Military Discount Program.
Offers are conditional. Must qualify.